John A. Conte, Jr. / 0 Comments
/
On Tuesday, June 24, 2018, the Attorney General of New Jersey, Gurbir Grewal, issued a memo requesting New Jersey Prosecutors to seek adjournments for "any matter involving a marijuana related offense pending in Municipal Court", until September 4, 2018 or later.  Mr. Grewal suggested he would be issuing a directive in August which could, "effectively amount to a moratorium of – or substantial reduction in – marijuana convictions in New Jersey".  It has been suggested that this is the first step in a more permanent legislation on the matter. 
The impetus of the memorandum appears to stem from the efforts of Governor Phillip D. Murphy (D) campaigning heavily to legalize the use and possession of marijuana.  There is currently a Bill pending by Senator Nick Scutari (D – Union), in the New Jersey Senate, for the legalization of marijuana which was sponsored in June of 2018 (S2702).  That Bill proposes to legalize marijuana for Adult Use for those individuals 21 years of age and older. Senator Scutari has also sponsored two amendments to a preexisting Bill commonly known as the "Compassionate Use of Medical Marijuana Act" (S2426 & S2373).  The Bills would broaden Medical Marijuana Legislation to include caregivers and expand the list of qualifying medical conditions.  
If you have a charge pending for the possession of marijuana in Municipal Court, it is imperative that you seek the advice of your attorney.    
John A. Conte, Jr. / 0 Comments
/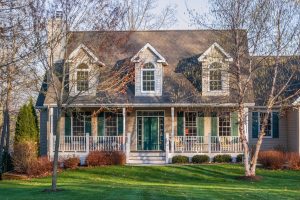 Quiet Title Actions arise when ownership of a piece of property is in question.  It usually occurs from a mistake in a survey description.  Prior to the Twentieth Century, Deeds were typically handwritten and the property was described in what was called a "chain and link" description.  The property would be described as such: ". . . along the property line of Joe Smith to the large rock, through the middle of the stream that borders the property owned by Bob Jones to the large oak tree at the property owned by John Doe and along the split rail fence to Main Street . . .".
The advent of modern surveying equipment in the early to mid-Twentieth Century allowed surveyors to more precisely measure the three-dimension position of points and the distances of angles between them.  As a result, in almost every property sale, the survey is accurate and the property properly described.
However, issues can arise when there is an "overlap" or a "gore".  An overlap is when each adjourning owner believes that their property ends in a particular place but the descriptions on their deeds show that the property ends elsewhere, typically, on the neighboring property.  A gore arises when there is a strip of property which is not described and therefore is never adequately conveyed leaving that strip of property in "no man's land".  When these circumstances exist, an action can be brought in the Superior Court to "Quiet Title".  The property owner asks that the Court issue an order determining the proper boundaries of the property.  Often these proceedings are of an administrative nature, but sometimes they are contested.  Without the Quiet Title Action and the judgment of the Court, the property will forever remain in limbo.
An important protection against title issues is title insurance, which protects buyers from survey errors and preexisting judgments, liens and encumbrances on your property. Title insurance companies have a financial incentive to make sure the description of a property is accurate and all preexisting liens or judgments are addressed prior to purchase.
If you have a title issue affecting your property, we can help. Contact one of our real estate attorneys today for more information.
John A. Conte, Jr. / 0 Comments
/
On April 22, 2016, the Music Icon Prince died. Soon after, the Media reported that sources believed Prince had died without a Will. In addition, he was not married at the time of his death and there are no known children. Some individuals mistakenly believe that his Estate would then go to the State of Minnesota. That only happens when there are no heirs at law of an individual. An Heir at Law, according to Black's Law Dictionary, is "he who, after his ancestor dies intestate, (without a Will) has a right to all lands, tenements, and hereditaments which belonged to him or of which he was seized." In other words, all of your possessions. The newspaper has indicated that Prince died with one full sibling named Tyka Nelson and several half siblings. We then know that the Estate will not escheat to the State (pass to the State because there are no heirs) but will in fact go to his full sibling and half siblings. If he had died in New Jersey, his Estate would be distributed equally to his sister of whole blood and siblings of half-blood. Minnesota law is presumably similar.
However, by not having prepared a Will there are two problems. First, there is no Executor to garner the assets and pay the liabilities. Second, there was no estate planning done to minimize Federal and/or Estate Tax Returns. The second problem is now irreversible and whatever the tax implications are – they are. The first issue is more problematic.
As set forth by the Media, Tyka Nelson has requested that a Minnesota Court appoint a Trust Company to temporarily oversee his multi-million dollar Estate. With the preparation of a Will, Prince himself would have appointed a person or persons to do this, someone who he either trusted, like a family member or friend, or someone who had an expertise in this area. Presumably, the Trust Company will have no issue handling the Estate.  As it stands, Prince's Estate will be distributed to his full and half-siblings whether he liked them or not.
Estate planning would have allowed Prince to determine for himself how his money should be distributed upon his death.   Beyond financial considerations, there are other important reasons to have a Will.  If your children are under the age of eighteen (18), you will appoint a Guardian so that your family will not be fighting over who will, or who will not, care for your children. You will also determine the name of the Trustee who will handle the money of your children for their benefit until they reach a certain age, the one in which you think they will be mature enough to handle their money, like 26, 30 or even older. It all depends on your beliefs and the maturity of your children. Lastly, you will determine if your Estate will be distributed equally amongst your children or not. If you are not married, you certainly want to prepare a Will to make sure that the Estate goes to your designees whether you have children or not.
Drafting a Will is often not complicated and can be done by an attorney in a very short period of time. See your attorney today. I am sure Prince never expected his untimely death. Don't take a chance.
About the author: John A. Conte, Jr. is a Partner with Meyerson, Fox, Mancinelli & Conte, P.A. in Montvale, New Jersey.  Mr. Conte concentrates his practice in business law, commercial litigation, real estate and land use law and estate planning. 
John A. Conte, Jr. / 0 Comments
/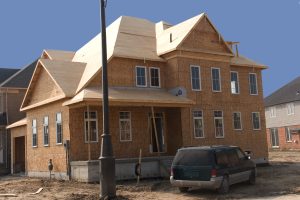 In New Jersey, before you think of putting an addition onto your house, installing a fence along your property line, or installing a shed or pool in your backyard, it is critical for you to check with your town to determine whether a variance will be required. A variance is an allowance by the town's Zoning Board of Adjustment to effectively do something on your property that by law, you are not permitted to do. For example, a town may have a requirement that a building cannot be within 20 feet of the side of its property line. Therefore, if you plan on building a structure or making an addition that will be 15 feet from the side of the property line, you will need a side yard setback variance. In addition to side yard setback requirements, towns often have rules on the allowable heights of structures, the number of sheds or other "accessory" structures allowed on a given property and the percentage of the property that can be covered by buildings or other structures. When a variance is sought in order to exceed what is allowed by the town, it is known as a Bulk Variance. There are several types of Bulk Variances and they include:
FRONT YARD SETBACK
REAR YARD SETBACK
SIDE YARD SETBACK
BUILDING COVERAGE
IMPROVED LOT COVERAGE
MAXIMUM BUILDING HEIGHT
It is important that you discuss variances with your architect or contractor at the onset of designing your new construction or addition. Many times architects can work within the town's property requirements, thereby eliminating the need for a variance and the associated fees that come with the variance.
Every Municipality in the State of New Jersey has a Zoning Board of Adjustment except for those who have a combined Land Use Board for both Planning and Zoning. Planning Board's are typically for development applications and subdivisions. For variance applications before a Zoning Board or a combined Land Use Board, property owners will need to notify any property owners within 200 feet of your Property. The notice requirement allows neighbors to appear at the hearing to either speak in favor or against the variance application. Once the Application is deemed complete by the Land Use Official, the matter will be set down for a hearing. At the hearing it will be necessary for either you or your attorney to address the Board to convince them why obtaining a variance, or varying from the requirements of the Borough Ordinance, does not violate the Borough Ordinance and complies with the requirements of the Land Use Code. If the variance is approved, you will be permitted to erect the structure that was proposed. However, if denied, you will forever be prevented from constructing the proposed structure.
It is often necessary to meet with an attorney and possibly an architect, professional planner or professional engineer before submitting a variance application to a Zoning Board. Meyerson, Fox, Mancinelli & Conte, P.A.'s land use department regularly assists homeowners with variance applications before Zoning Boards of Adjustment throughout Bergen County. If you are considering construction on your property and have questions about the variance process, contact one of our land use attorneys today.
About the author: John A. Conte, Jr. is a Partner with Meyerson, Fox, Mancinelli & Conte, P.A. in Montvale, New Jersey.  Mr. Conte concentrates his practice in business law, commercial litigation, real estate and land use law and estate planning. 
John A. Conte, Jr. / 0 Comments
/
On October 3, 2015, new regulations affecting the residential mortgage process became effective.  The new regulations issued by the Consumer Financial Protection Bureau ("CFPB") are intended to combine the disclosures that consumers receive under the Truth in Lending Act ("TILA") and the Real Estate Settlement Procedures Act ("RESPA") to make the disclosures easier to understand.  What do these new regulations mean for you?  Most notably, the new regulations mean that you will be receiving new disclosures during the real estate closing process.  Here is a brief overview of the new documents.
First, three days after submitting a loan application for a residential home loan, you will receive a document called a "Loan Estimate."  The Loan Estimate replaces what was previously known as the Good Faith Estimate and the initial Truth-in-Lending disclosure.  Substantively, the Loan Estimate is intended to provide consumers clear information about the terms of the loan and the closing costs.  The goal of the Loan Estimate is to give consumers the ability to understand the terms of their loan at the application stage and to give consumers the option to shop around.
Second, three days prior to the real estate closing, buyers will receive a Closing Disclosure.  This document combines what had previously known as the HUD-1 and the final Truth-in-Lending Disclosure.  The Closing Disclosure is intended to make the costs of the transactions more transparent to the buyers so they can be better informed at the closing table.
In addition to the new documents, parties to a real estate transaction will likely hear some new terminology.  Under the new regulations, the real estate closing is now known as "consummation," real estate purchasers are known as "consumers," and mortgage lenders are known as "creditors." While the terms may have changed, the procedure of buying real estate in New Jersey remains largely the same.
The real estate attorneys and paralegals at Meyerson, Fox, Mancinelli Conte & Bern, P.A. are fully educated about the updated CFPB Regulations and are ready to assist you with your real estate transaction.
About the author: John A. Conte, Jr. is a Partner with Meyerson, Fox, Mancinelli & Conte, P.A. in Montvale, New Jersey.  Mr. Conte concentrates his practice in business law, commercial litigation, real estate and land use law and estate planning.