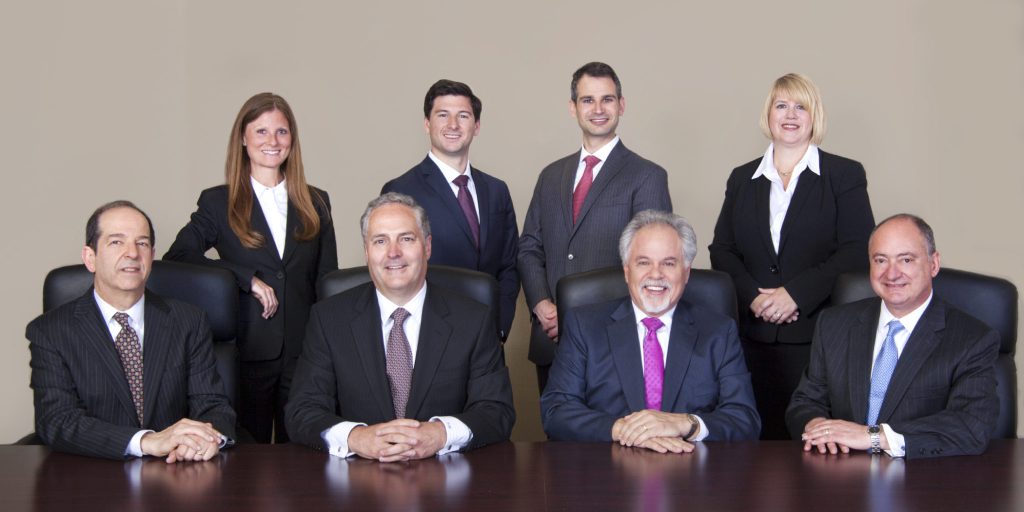 Our commercial and estate litigation attorneys aggressively represent clients in a variety of litigation matters in Bergen, Passaic, Essex and Hudson Counties.
The attorneys at Meyerson, Fox, Mancinelli & Conte, P.A. represent both individuals and businesses in various litigation matters, ranging from landlord-tenant cases to multi-million dollar partnership and estate disputes.  During a litigation matter, our attorneys aggressively advocate for our clients during all phases of the case, from the initial filing of the complaint to arguing any necessary appeals.
Our clients are commonly individuals, family owned businesses, non-profit organizations, municipalities and start-up corporations.  We know that when one of our clients has a litigation matter, the outcome is often personal and can make or break the future of the business enterprise.  We never forget who we represent and how important the case is to our clients.
Our attorneys regularly practice in Bergen, Passaic, Essex and Hudson Counties in a range of matters.  Representative cases include litigation over breach of contract issues, non-payment, will contests, partner or shareholder disputes or breakups, employment disputes, corporate or limited liability company dissolution and other commercial disagreements.
Understanding the Process
When our clients have a litigation matter, they are often unfamiliar with the litigation process.  If a dispute cannot be resolved amicably between the Parties, litigation is begun by filing a Complaint in Federal or State Court.  Once a Complaint is served upon the Defendant, the Defendant will need to Answer the Complaint and admit or deny the allegations being made.  Assuming that the allegations are denied, the next phase of the litigation process is discovery.
During discovery, both the Plaintiff and Defendant engage in fact-finding to determine the truth behind the Plaintiff's allegations.  Discovery can include paper discovery, which entails requesting documents from your adversary or requesting that your adversary answer questions called Interrogatories.  In addition to paper discovery, attorneys can take depositions of Parties or fact witnesses.  At a deposition, the witnesses are compelled to answer questions under oath.  Discovery is a time consuming process and can take several months depending on the type of matter and the complexity of the facts.
Once discovery is completed, the Parties will begin to prepare for trial.  At trial, the facts in dispute will be presented and a factfinder (either a Judge or a Jury) will make factual determinations and assess liability.  The attorneys at MFM&C work with clients throughout the proceeding to keep them informed of the case's progress.
If you or your business has a litigation matter or question, contact one of our attorneys today.