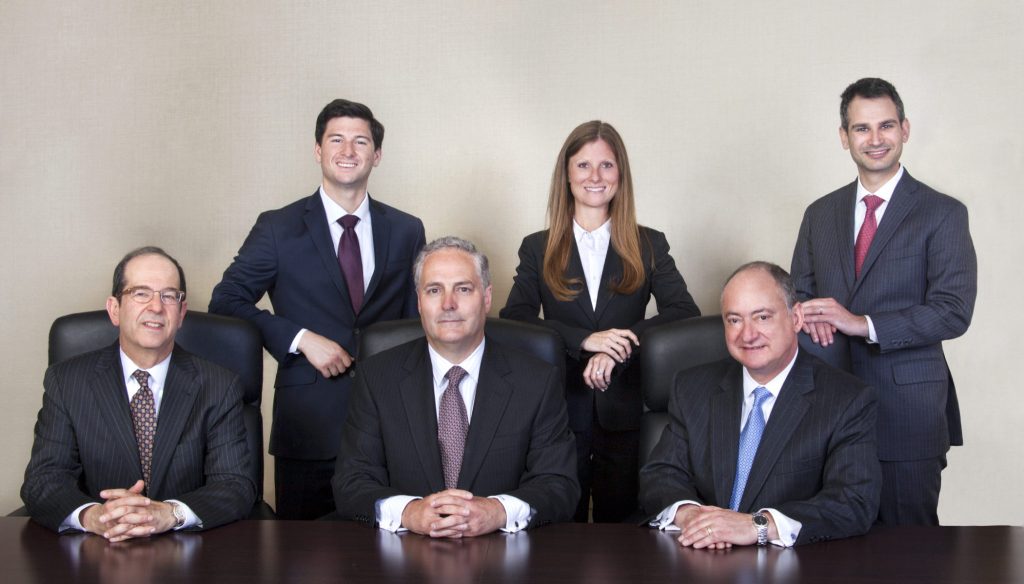 Our attorneys represent personal injury victims to obtain the compensation they deserve.
If you or someone you know has been the victim of an accident or has suffered a personal injury, the attorneys at Meyerson, Fox, Mancinelli & Conte, P.A. are here to take care of your legal needs. Whether your injury was caused at work, in a motor vehicle accident, as the result of medical malpractice, or negligence of any kind, we will stand by your side until we achieve the justice you deserve.  We have successfully represented clients in all types of personal injury claims, including car accidents, medical malpractice, slip and fall and general negligence.
Understanding the Process
When you contact Meyerson, Fox, Mancinelli & Conte, P.A. for a possible personal injury claim, you will be directed to one our attorneys to schedule a no-fee consultation.  At the consultation, our goal is to ascertain the facts of the case and to see whether we can help you.  If you retain Meyerson, Fox, Mancinelli & Conte, P.A., our attorneys will begin your case by either filing a Complaint in the Superior Court of New Jersey or by contacting the individual, business or insurance company against whom you may have a claim.  Thereafter, we work with you to obtain discovery necessary to establish your damages, including medical records from your treating physicians and hospitals.  During and after discovery, we are in communication with the Defendants' attorneys to determine whether the matter can be amicably resolved by way of settlement or if the matter will proceed to trial.
If the matter proceeds to trial, the personal injury attorneys at RMFMC&B have the knowledge and ability to try your case before a judge or jury.  We will attempt to establish the Defendant's negligence or liability and pursue the best outcome as possible.  While we cannot guarantee any success, our attorneys have a proven track record on previous personal injury cases.
What You Need to Consider
If you have been injured and believe you may have a personal injury lawsuit, it is important that you first seek medical treatment for your injuries.  In any personal injury lawsuit, you will be required to prove your damages, which would include your medical injuries.  If you fail to timely treat your injuries, it may harm your case down the road.
Fee Arrangements
When you come to Meyerson, Fox, Mancinelli & Conte, P.A. with a possible personal injury lawsuit, we will discuss upfront what the financial terms of our representation will be, including a contingent fee agreement whereby we collect our legal fees only if you obtain a financial settlement or successful verdict.   After determining the fee arrangement, you will be asked to sign a retainer agreement with the firm.  The retainer agreement is a contract that outlines the financial relationship between you and us.  If you have any questions regarding the possible fee arrangements for a personal injury case, we encourage you to contact one of our attorneys for more information.