Matthew Nicodemo / 0 Comments
/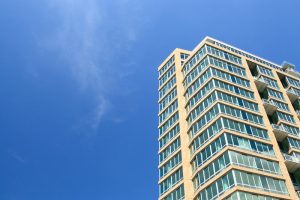 So you're looking to buy a home and you've come across a place you really like, but it's a condo. Does this matter? And what should you know? A condominium, or condo, is a building (or complex of buildings) containing a number of individually owned apartments (or units). In New Jersey, condominiums are governed by the state law contained in N.J.S.A. § 46:8B-1 et seq., which is known as the "Condominium Act." When you purchase a condo, you are purchasing that unit and also a partial ownership in common elements, or common property, of the condominium building. For example, these common elements may include sidewalks, parking lots, entrance lobbies, pools, and exercise rooms. This partial ownership of the common elements is one of the biggest differences between purchasing a traditional home versus a condominium.
When purchasing a condo, you need to pay special attention to not only the sales contract language but also the condominium's organizational documents. Of particular importance are the Master Deed and the Bylaws.[1] Through the Master Deed, each individual unit owner becomes a member of the condominium. Attached to the Master Deed are the Bylaws, which establish a "condominium association." One way of thinking of these two documents is that the Master Deed creates the "condominium" while the Bylaws detail the rules and governance for the "condominium association." This association is responsible for managing the common affairs of the unit owners in the condominium and maintenance and repair of certain common elements.
When purchasing a condo, you may need to request these documents (and others) from the seller (or the condo association) and you need to review them before making your purchase to learn about the rules governing the condo. This request and review process is important because the Master Deed or Bylaws, which may contain separate rules and regulations, may contain restrictions that are not favorable to you or your intended use of the property. Say, for example, you want to rent your condo to a long-term tenant, or to a short-term tenant, like an Airbnb guest. The condominium's Master Deed, may contain a restriction preventing these uses.   In addition, the Master Deed may have pet restrictions where a condo may permit unit owners to keep a dog or cat in their unit, but will place a "weight restriction" on such pets (e.g., no dogs over 30 pounds).  This restriction could be a deal breaker and, if you haven't reviewed the Master Deed prior to your purchase, you may not be aware of the restriction until it's too late.
Finally, and perhaps most important to note, the condo board is responsible for collecting association fees. These association fees are assessed monthly on the owners of condominiums to cover certain costs. These fees can be minimal or extend into thousands of dollars. You must take the monthly association fee into account when determining your purchasing power.
Summary
In summary, buying a condo is different than purchasing a traditional home and requires additional considerations and due diligence so that you can make an informed purchase decision. Before purchasing a condo, it is important to request and review the condominium's organizational documents, including the Master Deed, Bylaws, and rules and regulations, and make certain inquiries into the condominium association's financial health and operations by, for example, asking:
How much are the monthly condominium association fees?
What purposes are the fees used for (e.g., amenities)?
Does the association expect added assessments or the fees to increase for any reason?
What are the current reserves of the association?
What insurance does the condominium carry?
Matt is an associate attorney in our Montvale, New Jersey office and can be reached at 201-802-9202 or mnicodemo@mfmclaw.com regarding your condominium or community association questions.
[1] See N.J.S.A. § 46:8B-8; see also N.J.S.A. § 46:8B-3.
John A. Conte, Jr. / 0 Comments
/
On Tuesday, June 24, 2018, the Attorney General of New Jersey, Gurbir Grewal, issued a memo requesting New Jersey Prosecutors to seek adjournments for "any matter involving a marijuana related offense pending in Municipal Court", until September 4, 2018 or later.  Mr. Grewal suggested he would be issuing a directive in August which could, "effectively amount to a moratorium of – or substantial reduction in – marijuana convictions in New Jersey".  It has been suggested that this is the first step in a more permanent legislation on the matter. 
The impetus of the memorandum appears to stem from the efforts of Governor Phillip D. Murphy (D) campaigning heavily to legalize the use and possession of marijuana.  There is currently a Bill pending by Senator Nick Scutari (D – Union), in the New Jersey Senate, for the legalization of marijuana which was sponsored in June of 2018 (S2702).  That Bill proposes to legalize marijuana for Adult Use for those individuals 21 years of age and older. Senator Scutari has also sponsored two amendments to a preexisting Bill commonly known as the "Compassionate Use of Medical Marijuana Act" (S2426 & S2373).  The Bills would broaden Medical Marijuana Legislation to include caregivers and expand the list of qualifying medical conditions.  
If you have a charge pending for the possession of marijuana in Municipal Court, it is imperative that you seek the advice of your attorney.    
Matthew Nicodemo / 0 Comments
/
New Jersey is what is referred to in law as a "blue pencil" state." That is to say, New Jersey courts retain the ability to declare portions of a contract or agreement unenforceable, while finding others enforceable—albeit, sometimes, through the court's own revision. For example, this so-called blue pencil power allowed the Court in Community Hospital Group, Inc. v. More, 183 N.J. 36 (2005) to order the New Jersey Chancery Court to revise the geographic restriction applicable to a physician from 30-miles to some radius less than 13-miles.
With that said, the legal landscape of post-employment agreements appears to be trending toward increased employee protections. In late 2017, the New Jersey legislature introduced bills before the state Senate (S3518) and General Assembly (A5261).  The legislature's stated purpose behind the bills is to regulate the use of noncompete clauses as they have been found to "impede the development of business in the State . . ." and "discourage innovation and production." In effect, the bills force New Jersey employers to further narrowly tailor their noncompete clauses to protect legitimate business interests.
For example, if passed, the legislation would limit certain provisions in and the enforceability of restrictive covenants. In their current state, the bills include a mandatory 30-day review period of a noncompete clause before it becomes effective, a limitation of 12 months following termination, removal of some of the discretionary "blue pencil" powers previously afforded to the courts, and an authorization to the courts to award the former employee (who is successful in voiding a former employer's noncompete clause) liquidated damages in an amount up to $10,000, in addition to damages, other costs, and attorneys' fees.
In practice, New Jersey employers that wish to utilize a noncompete agreement, or already have such a clause in their employment contracts, should employ the services of a qualified attorney to determine whether such a clause is overly restrictive. For New Jersey employees, it is equally important to consult with a qualified attorney regarding a noncompete clause prior to signing an employment contract. For both employers and employees evaluating the enforceability of a noncompete clause, it is important to recognize the varying analyses that a court undertakes specific to each industry and profession. Lastly, going forward, it is vitally important to keep an eye on the proposed legislation under bills S3518 and A5261, which could significantly impact the way noncompete clauses are written and enforced.
Matthew Nicodemo / 0 Comments
/
Noncompete agreements, restrictive covenants, covenants-not-to-compete, and garden leave – these are just some of the ways to refer to post-employment contracts that contain a provision that limits an employer's former employee's ability to work. At its essence, a "noncompete" is an agreement between an employer and an employee where the employee promises not to work for a competitor of the employer until after a certain period of time. In other words, a "noncompete" is an agreement that limits an employee's post-employment job opportunities within a certain area for a specified time.
In New Jersey, noncompete agreements are generally disfavored and a court will only enforce such an agreement if it is reasonable in scope and duration. For example, the New Jersey Supreme Court, in Community Hospital Group, Inc. v. More, 183 N.J. 36 (2005), analyzed the enforceability of a noncompete agreement. In the case, the employer was a hospital and the employee was a physician. The noncompete agreement restricted the physician from engaging in the practice of neurosurgery within a thirty-mile radius of the employer-hospital for a period of two years. The case arose because the physician began practicing neurosurgery at a hospital within the restricted thirty-mile radius. As a result, the hospital sued arguing that the physician breached his noncompete agreement.
In determining whether the hospital's noncompete agreement was enforceable against the physician, the Court utilized a three-part test, sometimes referred to as the Solari/Whitmyer test, to analyze "whether (1) the restrictive covenant was necessary to protect the employer's legitimate interest in enforcement, (2) whether it would cause undue hardship to the employee, and (3) whether it would be injurious to the public."
First, the Court reasoned that the "legitimate interests" of the hospital might include protecting confidential business information (including patient lists), patient and patient referral bases, and the investment and training of the employee-physician. The Court found that the hospital made a substantial investment in the physician by "giving him the opportunity to accumulate knowledge and hone his skills as a neurosurgeon." Additionally, the Court found that the physician removed patient and patient referral lists, and that many of the physician's new patients were previously patients of the hospital or were referred to the physician by the hospital's referral network. Therefore, the Court found "several legitimate protectable interests in enforcement of the restriction."
Second, as to "undue hardship," the Court found that the employee-physician was a "highly qualified neurosurgeon" and "his services were in demand." Additionally, the Court took into account the fact that the physician voluntarily resigned from the hospital. In discussing this fact, the Court reasoned that if the relationship between the employer and employee had terminated in some other way, the Court might be more likely to find the imposition of an "undue hardship" upon the employee. However, given the physician's promising employment prospects, the Court did not find that the hospital's restriction imposed an undue hardship on the physician.
Third, the Court looked to whether the noncompete agreement's terms caused "harm to the public." Recall that the hospital's noncompete agreement sought to impose a thirty-mile geographical restriction on the physician's ability to practice. The physician presented credible evidence to the Court that the thirty-mile restriction would be injurious to the public because there was a shortage of neurosurgeons in that specific area. The Court found this argument particularly persuasive because part of the physician's new duties required him to attend to neurological patients in an emergency room. That emergency room, however, was located approximately 13 miles from the previous employer-hospital. Despite the fact that the physician was working within the restricted area, the Court ruled that given unique necessity of the physician's services, the noncompete clause was unenforceable. The Supreme Court ordered the lower court to rewrite the premise limits of the geographical restriction so that it would not exceed 13 miles.
The Community Hospital case illustrates the factual circumstances surrounding a noncompete agreement in hospital-physician relationship. It is worth noting, however, that the enforceability of noncompete agreements is not equal across professions. Courts must review noncompete clauses within the context of the applicable industry. For instance, barbers, cosmetologists, and chefs subject are all among those professions that have challenged the terms of their noncompete agreements before New Jersey courts. These cases are legally analyzed within the same framework as the Community Hospital case, however, the specific analyses differ based on the subject employee's profession.
Toni Ann Marabello / 0 Comments
/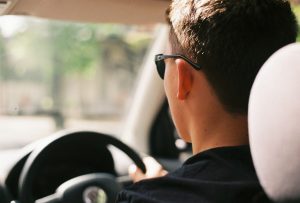 It happens all too often.  A driver gets pulled over for any number of reasons, only to discover they are driving with a suspended license.  The trouble is, there are many people who truly don't know their license has been suspended.  How could this be possible?  First, there are two separate entities that have the ability to suspend your license.  One is the judicial system.  There are a number of traffic and non-traffic violations of law that may result in the suspension of driving privileges.  For example, driving while intoxicated (DWI), driving without insurance, failure to pay child support, drug offenses and more.  Some violations even carry a mandatory suspension period.  If you are convicted of any number of violations, the court has the authority to impose a suspension of your driving privileges.
If your driving privileges were suspended by the court, you would be notified at the court proceeding of the terms of the suspension.  Many drivers, however, may be unaware that New Jersey's Motor Vehicle Commission (MVC) also has the ability to independently impose a suspension of driving privileges. The MVC can suspend a driver's license administratively for any number of reasons. The most common reasons for suspension are the failure to pay surcharges or parking tickets.  There are many moving traffic violations and disorderly persons offenses that come with insurance and MVC surcharges.  If you fail to pay those surcharges, the MVC can impose a suspension of your driving privileges, even if it was not part of your original penalty.
Of course, if the MVC does suspend your driving privileges, they are required to give you notice.  In fact, the MVC is required to send you two (2) notices, one to inform you that your driving privileges may be suspended and one to inform you when the suspension actually occurs.  For those who find themselves driving on a suspended license, the number one defense is the failure to receive any notice from the MVC.  It is important to note that the MVC is only required to send notice to your last known address on record, usually the address listed on your driver's license.  As long as the MVC can prove that notice was mailed to that address, it is considered sufficient notice.  It does not matter if you have moved since then and you never received the notice that was sent.
So what can you do when you discover your license has been suspended?  Every driver has the ability to request an administrative hearing with the MVC.  At the hearing, you can challenge the suspension and present your defense to the MVC.  The MVC will issue a decision the same day of the hearing.  It is always a good idea to have a lawyer attend the hearing with you.  An attorney experienced in handling municipal traffic matters and MVC matters may be able to negotiate a shorter suspension period or have the suspension waived entirely depending on the circumstances.  If you want to make sure you're in the know about your driving record, you can always order a copy of your MVC driver's abstract online to insure you're in good standing.  If you do find yourself in the proverbial "I didn't know my license was suspended" scenario, call an attorney to assist you with your defense.
Toni Ann Marabello / 0 Comments
/
The Massachusetts Supreme Judicial Court recently ruled that the Stored Communications Act does not prohibit Yahoo! from disclosing contents of a deceased user's email account to the administrators of the decedent's estate as long as the administrators lawfully consent to the release of the information.  In this case, Yahoo! declined to allow the Plaintiffs, siblings of the decedent and co-administrators of his estate, to have access to the decedent's email account. Upon receiving a Court Order, Yahoo! provided basic information about the decedent's email communications, such as sender information, email addresses and time stamps for each message sent and received.  However, Plaintiffs still had to file suit against Yahoo! to obtain the actual contents of the emails.  While the Court's decision permits Yahoo! to release the email contents to the administrators, whether the administrators' consent overrides Yahoo!'s terms of service policy remains at issue and the case is ongoing.
The Massachusetts case highlights the growing importance of digital assets and the difficulty that can come when digital assets are not addressed in estate planning.  As with Yahoo!, social media companies, email providers and websites can set their own policies with respect to what happens to a user's account upon death.  Facebook's policy, for example, is to memorialize a user's account if they are notified that the user has passed away.  A Facebook user can also designate a legacy contact to manage the memorialized account and, if the user authorized, the legacy contact can download a copy of what you've shared on Facebook. The legacy contact cannot, however, log into the account, remove or change any past posts or friends, or read any messages.  In the alternative, users can let Facebook know in advance if they would like to have their account permanently deleted upon notification of the user's death.
New Jersey recently addressed the issue of digital estate assets by passing the Uniform Fiduciary Access to Digital Access Act.  The new law allows an individual to decide for themselves the level of access to digital assets they want their next to kin have upon their death.  Prior to the Act, the release of digital assets was at the discretion of individual websites.  However, now, a person can determine for themselves whether to authorize another person to access their emails, social media accounts and other online accounts upon death.
The Act prioritizes instructions left in "online tools."  Online tools are those instruments created by websites to allow a person to make digital asset decisions, such as Facebook's legacy contact feature.  For example, if someone set a legacy contact in Facebook, the designated person would override decisions by that person's Executor as designated in the person's Will.  In the absence of direction left in an "online tool," instructions left in a Will, Trust or Power of Attorney will govern.  For this reason, it is critical that online assets are addressed during the estate planning process.  In the event that you have not used an online tool or do not have a Will that addresses digital assets, the disclosure of online assets will be determined by the terms of use policies of a given website.
Planning for digital assets has become a necessity.  In this digital age, almost all companies are encouraging paperless statements, from financial institutions, insurance companies, utility providers, and more.  It's becoming increasingly difficult for fiduciaries to effectively administer estates when they are being locked out of online accounts that hold vital information.  It has taken the Plaintiffs in the Massachusetts case years of costly litigation just to establish their authority to access email content, and they are still now at the mercy of the Probate Court's interpretation of Yahoo's terms of service agreement.  By adopting the Uniform Fiduciary Access to Digital Access Act, New Jersey has established a decedent's right to plan ahead and grant authority to a fiduciary, including executors, administrators, agents, trustees and guardians, to access and manage digital assets.
To make sure you are prepared for your digital afterlife, you should contact an estate planning attorney to update or establish your estate plan to include your digital assets.
Matthew Nicodemo / 0 Comments
/
PART II – LITIGATION UNDER NEW JERSEY'S SHAREHOLDER STATUTE
In a public company, as discussed in Part I, a shareholder can quickly find a buyer for his or her shares at a price already set by the stock market. However, in small companies, there is no such marketplace. One result is that a partner in small companies may find him or herself in an acrimonious, or otherwise adverse, relationship with their business partners and desire to leave the company. In a public company these partners, or shareholders, can simply sell their interest at fair market value and walk away. Small business partners, however, do not have the luxury of simply selling and walking. Namely, they must reach an internal agreement with their partner(s), which requires each party to balance concerns such as, how to successfully separate, keep the business intact, and value company shares.
Where a business contract does not offer a solution to a disagreement, or other issue, litigation through New Jersey's Shareholder Statute may be the only option available to an aggrieved shareholder. The State of New Jersey recognizes the unique obstacles faced by closely held businesses and, in part, enacted N.J.S.A. 14A:12-7 ("Shareholder Statute") in response. The Shareholder Statute provides at least four avenues of recourse for an aggrieved shareholder in a closely held business. Specifically, the Shareholder Statute provides:
(1) The Superior Court, in an action brought under this section, [1] may appoint a custodian, [2] appoint a provisional director, [3] order a sale of the corporation's stock as provided below, [4] or enter a judgment dissolving the corporation, upon proof that

***

(c) In the case of a corporation having 25 or less shareholders, the directors or those in control have acted fraudulently or illegally, mismanaged the corporation, or abused their authority as officers or directors or have acted oppressively or unfairly toward one or more minority shareholders in their capacities as shareholders, directors, officers, or employees.
N.J.S.A. 14A:12-7.
Each of the above are statutorily provided avenues to help an aggrieved shareholder in a closely held corporation. However, each provided avenue is not perfect and must be specifically tailored to each corporation and shareholder's unique situation.
When faced with a partnership dispute likely to lead to litigation, it is important to consult with an attorney specifically trained in shareholder litigation. These attorneys can offer counsel on where to file the shareholder action, the type of legal filing, under what statute and subsection to seek relief, and the type of relief a shareholder should seek. New Jersey state law and its associated legal precedents offer strong protections to aggrieved shareholders. Meyerson, Fox, Mancinelli & Conte, P.A. offers a team of lawyers specifically trained to counsel individuals and corporations in shareholder matters.
Matthew Nicodemo / 0 Comments
/
PART I – THE BUYOUT
Small businesses with a limited number of shareholders – sometimes referred to as closely held businesses – face an obstacle that larger, publicly traded companies do not: liquidity. Liquidity is simply a term used to describe the degree an interest, or share, in a company can be readily bought or sold. For example, in the context of a small company, it is often that the only person(s) interested in selling (or purchasing) shares in the company are the members of the company themselves. In other words, in a company owned by two individuals, each with a 50% interest in the company, it is likely that the only market for those shares is the other 50% shareholder. Compare this relationship to a company listed on a stock exchange and you can see that small companies have a liquidity problem. That is, owners of these companies do not have the ability to easily buy or sell shares in their company without the co-operation of their partner(s).[1]
In a working business relationship, where partners co-operate with one another, the partners may reach an agreement on the purchase price of the selling partner's shares. For example, in a 50/50 partnership where one partner wishes to retire, the partners may employ the services of an accountant to evaluate the company and determine its fair value, or price. In turn, this price can be used to determine the purchase price of the selling partner's shares. Once the price of the shares is agreed upon, the parties should employ an attorney to draft a Buyout Agreement, which will contain the price figures as well as other essential terms.
It is vitally important to reduce the agreement of the parties to writing and include the appropriate, material provisions. Even more important is to create a contract provision at the outset of the business relationship that covers share repurchasing, sale, or buyouts so that an issue does not arise once one partner, for example, announces his or her retirement. No matter the relationship between the parties, it is not recommended that an individual attempt to author a Buyout Agreement or related provision without the assistance of trained legal counsel.
With that said, partners may not always agree with each other on material terms including price and valuation, in effect, making a Buyout Agreement difficult or impossible to reach. In that case, if a buyout provision does not exist in the company's corporate documents to contractually bind the partners, a partner might ask what his or her legal options are to protect themselves or the corporation. Fortunately, New Jersey state law offers protections for the above issues, and others, through its Shareholder Statute (N.J.S.A. 14A:12-7).
[1] In some situations, a company may already have a buyout provision in place through its corporate documents, such as its operating agreement or bylaws.
John A. Conte, Jr. / 0 Comments
/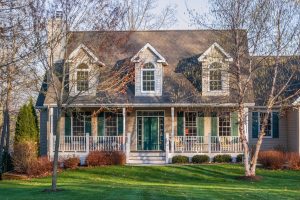 Quiet Title Actions arise when ownership of a piece of property is in question.  It usually occurs from a mistake in a survey description.  Prior to the Twentieth Century, Deeds were typically handwritten and the property was described in what was called a "chain and link" description.  The property would be described as such: ". . . along the property line of Joe Smith to the large rock, through the middle of the stream that borders the property owned by Bob Jones to the large oak tree at the property owned by John Doe and along the split rail fence to Main Street . . .".
The advent of modern surveying equipment in the early to mid-Twentieth Century allowed surveyors to more precisely measure the three-dimension position of points and the distances of angles between them.  As a result, in almost every property sale, the survey is accurate and the property properly described.
However, issues can arise when there is an "overlap" or a "gore".  An overlap is when each adjourning owner believes that their property ends in a particular place but the descriptions on their deeds show that the property ends elsewhere, typically, on the neighboring property.  A gore arises when there is a strip of property which is not described and therefore is never adequately conveyed leaving that strip of property in "no man's land".  When these circumstances exist, an action can be brought in the Superior Court to "Quiet Title".  The property owner asks that the Court issue an order determining the proper boundaries of the property.  Often these proceedings are of an administrative nature, but sometimes they are contested.  Without the Quiet Title Action and the judgment of the Court, the property will forever remain in limbo.
An important protection against title issues is title insurance, which protects buyers from survey errors and preexisting judgments, liens and encumbrances on your property. Title insurance companies have a financial incentive to make sure the description of a property is accurate and all preexisting liens or judgments are addressed prior to purchase.
If you have a title issue affecting your property, we can help. Contact one of our real estate attorneys today for more information.
Andrew Bolson / 0 Comments
/
For golfers, the warmer weather and the longer days signal that spring has arrived and the new golfing season has begun.  Whether you are a scratch golfer or a beginner to the game, undoubtedly at some point during the season you will find yourself hitting a slice or pulling a hook and yelling "fore" to alert nearby golfers of a potential golf ball coming their way.  While yelling "fore" is certainly part of golfing etiquette, when is a golfer required to yell "fore" to warn unsuspecting golfers of an errant shot?
The New Jersey Supreme Court addressed this very question in Carrigan v. Roussell, 177 N.J. Super 272 (App. Div. 1981).  In Carrigan, a golfer was taking a lesson in a practice area that was located to the left of the course's first tee.  On the first tee was an experienced golfer who hit a drive that veered left in the direction of the practice area.  The golfer and his playing partners immediately yelled "fore".  Despite the forewarning, the hooked tee shot struck the practicing golfer directly in the forehead.  Consequently, the injured golfer sued the errant driver claiming that the golfer failed to give her advance warning of the tee shot.
The Court stated that a golfer does not have an advanced duty to yell "fore" if a golfer is outside a "zone or ambit of danger."  In other words, a golfer has no duty to yell "fore" or provide a similar warning before hitting a golf shot where no person is directly in the line of play.  However, when a golfer sees that their shot is deviating from its intended path, the golfer is required to provide a warning, such as yelling "fore".  In Carrigan, since the golfer had yelled "fore" loud enough for the injured golfer to hear the warning, the Court did not find that the errant driver breached any duty owed to the Plaintiff.
There are two important lessons for golfers to take away from the Carrigan case.  First, if you see a golfer in an area in which you are likely to hit your drive, yell "fore" prior to striking your drive or iron shot.  Second, if you do hit an errant drive that is heading in the direction of a neighboring hole, yell "fore" upon realizing the error.  It is important to make sure that your warning is loud enough to be heard by the unsuspecting golfer.
Yelling "fore" is not just a matter of common golfing courtesy.   Rather, yelling "fore" is about protecting yourself from personal injury liability.  So when you hit your next slice or hook (as every golfer will), before slamming your club or cursing the wind, yell "fore" and yell it loud.