Toni Ann Marabello / 0 Comments
/
The Massachusetts Supreme Judicial Court recently ruled that the Stored Communications Act does not prohibit Yahoo! from disclosing contents of a deceased user's email account to the administrators of the decedent's estate as long as the administrators lawfully consent to the release of the information.  In this case, Yahoo! declined to allow the Plaintiffs, siblings of the decedent and co-administrators of his estate, to have access to the decedent's email account. Upon receiving a Court Order, Yahoo! provided basic information about the decedent's email communications, such as sender information, email addresses and time stamps for each message sent and received.  However, Plaintiffs still had to file suit against Yahoo! to obtain the actual contents of the emails.  While the Court's decision permits Yahoo! to release the email contents to the administrators, whether the administrators' consent overrides Yahoo!'s terms of service policy remains at issue and the case is ongoing.
The Massachusetts case highlights the growing importance of digital assets and the difficulty that can come when digital assets are not addressed in estate planning.  As with Yahoo!, social media companies, email providers and websites can set their own policies with respect to what happens to a user's account upon death.  Facebook's policy, for example, is to memorialize a user's account if they are notified that the user has passed away.  A Facebook user can also designate a legacy contact to manage the memorialized account and, if the user authorized, the legacy contact can download a copy of what you've shared on Facebook. The legacy contact cannot, however, log into the account, remove or change any past posts or friends, or read any messages.  In the alternative, users can let Facebook know in advance if they would like to have their account permanently deleted upon notification of the user's death.
New Jersey recently addressed the issue of digital estate assets by passing the Uniform Fiduciary Access to Digital Access Act.  The new law allows an individual to decide for themselves the level of access to digital assets they want their next to kin have upon their death.  Prior to the Act, the release of digital assets was at the discretion of individual websites.  However, now, a person can determine for themselves whether to authorize another person to access their emails, social media accounts and other online accounts upon death.
The Act prioritizes instructions left in "online tools."  Online tools are those instruments created by websites to allow a person to make digital asset decisions, such as Facebook's legacy contact feature.  For example, if someone set a legacy contact in Facebook, the designated person would override decisions by that person's Executor as designated in the person's Will.  In the absence of direction left in an "online tool," instructions left in a Will, Trust or Power of Attorney will govern.  For this reason, it is critical that online assets are addressed during the estate planning process.  In the event that you have not used an online tool or do not have a Will that addresses digital assets, the disclosure of online assets will be determined by the terms of use policies of a given website.
Planning for digital assets has become a necessity.  In this digital age, almost all companies are encouraging paperless statements, from financial institutions, insurance companies, utility providers, and more.  It's becoming increasingly difficult for fiduciaries to effectively administer estates when they are being locked out of online accounts that hold vital information.  It has taken the Plaintiffs in the Massachusetts case years of costly litigation just to establish their authority to access email content, and they are still now at the mercy of the Probate Court's interpretation of Yahoo's terms of service agreement.  By adopting the Uniform Fiduciary Access to Digital Access Act, New Jersey has established a decedent's right to plan ahead and grant authority to a fiduciary, including executors, administrators, agents, trustees and guardians, to access and manage digital assets.
To make sure you are prepared for your digital afterlife, you should contact an estate planning attorney to update or establish your estate plan to include your digital assets.
Andrew Bolson / 0 Comments
/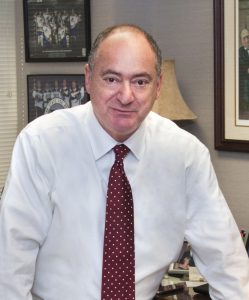 The National Business Institute is hosting a two-day course on Estate Planning from A to Z on July 21 & 22, 2016 at the Crowne Plaza, 50 Kenny Place, Saddle Brook, New Jersey 07663.
John A. Conte, Jr., will present the segment on Client Screening and Intake, Discussing Goals and Forecasting Needs, Assessing Current and Future Assets and Debts, Dealing with Family Dynamics and Overall Estate Planning Strategies. He will also speak on Planning for Unmarried and Re-Married Couples, Addressing Pre and Post Marriage Agreements, Planning for Children from Previous Marriages and Estate Planning for Same-Sex Couples.
Since being admitted to practice in 1984, Mr. Conte has devoted a substantial amount of his career counseling individuals in Estate Planning.
The Seminar will also address Basic Tax Planning, Long-Term Care, Incapacity and End-Of-Life Decisions, Business Succession Planning and Different Types of Trusts Used in Estate Planning.
Attendees will receive 14.4 hours of New Jersey continuing education credits including 1.2 hours of credit for ethics/professionalism. New York attendees will receive 14.0 hours, including 1.0 hours for ethics/professionalism. Pennsylvania attendees will receive 12.0 hours, including 1.0 hours of ethics/professionalism or substance abuse CLE Credit. In addition, Financial Planners will receive 14.0 credits and Accountants will receive 14.0 CPE credits.
For more information on Estate Planning from A to Z and to learn how to sign up, contact the National Business Institute at 1-800-930-6182 or visit their website.
John A. Conte, Jr. / 0 Comments
/
On April 22, 2016, the Music Icon Prince died. Soon after, the Media reported that sources believed Prince had died without a Will. In addition, he was not married at the time of his death and there are no known children. Some individuals mistakenly believe that his Estate would then go to the State of Minnesota. That only happens when there are no heirs at law of an individual. An Heir at Law, according to Black's Law Dictionary, is "he who, after his ancestor dies intestate, (without a Will) has a right to all lands, tenements, and hereditaments which belonged to him or of which he was seized." In other words, all of your possessions. The newspaper has indicated that Prince died with one full sibling named Tyka Nelson and several half siblings. We then know that the Estate will not escheat to the State (pass to the State because there are no heirs) but will in fact go to his full sibling and half siblings. If he had died in New Jersey, his Estate would be distributed equally to his sister of whole blood and siblings of half-blood. Minnesota law is presumably similar.
However, by not having prepared a Will there are two problems. First, there is no Executor to garner the assets and pay the liabilities. Second, there was no estate planning done to minimize Federal and/or Estate Tax Returns. The second problem is now irreversible and whatever the tax implications are – they are. The first issue is more problematic.
As set forth by the Media, Tyka Nelson has requested that a Minnesota Court appoint a Trust Company to temporarily oversee his multi-million dollar Estate. With the preparation of a Will, Prince himself would have appointed a person or persons to do this, someone who he either trusted, like a family member or friend, or someone who had an expertise in this area. Presumably, the Trust Company will have no issue handling the Estate.  As it stands, Prince's Estate will be distributed to his full and half-siblings whether he liked them or not.
Estate planning would have allowed Prince to determine for himself how his money should be distributed upon his death.   Beyond financial considerations, there are other important reasons to have a Will.  If your children are under the age of eighteen (18), you will appoint a Guardian so that your family will not be fighting over who will, or who will not, care for your children. You will also determine the name of the Trustee who will handle the money of your children for their benefit until they reach a certain age, the one in which you think they will be mature enough to handle their money, like 26, 30 or even older. It all depends on your beliefs and the maturity of your children. Lastly, you will determine if your Estate will be distributed equally amongst your children or not. If you are not married, you certainly want to prepare a Will to make sure that the Estate goes to your designees whether you have children or not.
Drafting a Will is often not complicated and can be done by an attorney in a very short period of time. See your attorney today. I am sure Prince never expected his untimely death. Don't take a chance.
About the author: John A. Conte, Jr. is a Partner with Meyerson, Fox, Mancinelli & Conte, P.A. in Montvale, New Jersey.  Mr. Conte concentrates his practice in business law, commercial litigation, real estate and land use law and estate planning. 
Andrew Bolson / 0 Comments
/
I have previously blogged about the growing importance of estate planning for digital assets.  Facebook recently announced a change to its policy about managing profiles for deceased users.  Previously, Facebook allowed accounts to be memorialized.  Functionally, memorializing an account meant that the profile would be frozen in time.  Friends were able to make posts on the decedent's page but the profile itself could not be changed.  Facebook has now changed its policy to allow individuals to designate a legacy contact.  According to Facebook, "[a] legacy contact is someone you choose to look after your account if it's memorialized."  After ones death, the legacy contact would have the power to:
Write a pinned post for your profile (ex. to share a final message on your behalf or provide information about a memorial service)

Response to new friend requests (ex. old friends or family members who weren't yet on Facebook)

Update your profile picture and cover photo
Facebook notes that legacy contacts cannot:
Log into your account

Remove or change past posts, photos and other things shared on your Timeline

Read messages you've sent to other friends

Remove any of your friends
Facebook's recent policy change is further evidence that estate considerations now entails more than simply distributing physical assets.  In light of the realities of the twenty-first century, it is important that you discuss digital assets and preferences with respect to social media when planning your estate.
About the author: Andrew P. Bolson, Esq. is an attorney with Meyerson, Fox, Mancinelli & Conte, P.A. in Montvale, New Jersey. Andrew's practice focuses on commercial and estate litigation, business law, real estate law, estate planning and privacy and Internet law.
Andrew Bolson / 0 Comments
/
Parents may overlook the importance of drafting a Will or considering an estate plan.  However, it is critical for young parents to plan in the event something should happen to them.   Would you want your child's future determined by a Court?  Do you want your assets divided by State law rather than your own preferences?  Estate Planning allows a person to self-determine critical decisions.  When estate planning it is important to consider having the following documents:
Last Will and Testament
Every adult should consider drafting a Last Will and Testament.  A Will allows a person to self-determine how assets should be divided upon ones death.  In addition, it allows a person to place strings on the money to be distributed.  For example, if you have children and you do not want a child inheriting a large sum of money upon achieving adulthood (typically 18), you can place the money in Trust and direct the Trustee to distribute the money at certain intervals (i.e. 25% at age 18, 25% at age 25 and the rest at age 30).  It is also beneficial to have a Will so you can determine for yourself who you would want to serve as your Executor, the person in charge of distributing any Estate assets and paying any necessary Estate taxes.
As it relates to families, a Will is also where you would set forth who you would want to serve as Guardians of your children should something happen to you.  Determining Guardians is a critical decision and you want to make sure you have spoken to your designated person or persons in order to confirm their willingness to serve in the position.
Power of Attorney
A Power of Attorney is a document that gives designated authority to a third-party.   The document can be effective immediately or upon a certain contingency taking place, such as if you become incapacitated.  Without a Power of Attorney, no-one would be legally authorized to make decisions on your behalf if you are unable to make decisions for yourself, unless a costly and time-consuming guardianship application is filed.  To avoid that scenario, a Power of Attorney should be drafted to allow a designated third-party power to act on your behalf.
Living Will and Health Care Proxy
A Power of Attorney typically covers financial and legal matters rather than medical issues.  In order to authorize someone to make medical decisions for you when you cannot make them for yourself, you need a Health Care Proxy.  It should go without saying that the person designated in the Proxy should be someone you trust and you should have a conversation with that person about your preferences regarding treatment alternatives.  In addition to a Health Care Proxy, it is important to have a documented living will.  A living will provides instructions regarding your end of life care.  Would you want to be kept alive on a ventilator or would you prefer to forgo life sustaining treatment if considered brain dead?  A document detailing your preferences may avoid family infighting and potential court battles.
Power of Attorney for Children's Medical Care
When parents travel and leave their children with someone else, it is important to provide that caregiver a power of attorney over the children.  Such a document may become necessary if a child requires medical attention and the parent is not available to make decisions for the child themselves.  Without a power of attorney and with the parents otherwise unavailable, caregivers maybe left unable to properly care for the children if an emergency should arise.
Other Considerations
In addition to having estate planning documents drafted, parents should be working with their attorneys, accountants and financial planners to ensure that their family is financially prepared should something happen to them.  Among the products to consider is life insurance and short-term and long-term disability insurance.  By having proper insurance in place, parents can be assured that their families will have a source of income should the unforeseen happen.
It is essential that parents plan for what if scenarios.  While making such estate planning decisions is never easy, failing to make such decisions can have serious and undesirable consequences.  If you have questions or want to speak with someone about your estate plan, contact one of our attorneys today.
About the author: Andrew P. Bolson, Esq. is an attorney with Meyerson, Fox, Mancinelli & Conte, P.A. in Montvale, New Jersey. Andrew's practice focuses on commercial and estate litigation, business law, real estate law, estate planning and privacy and Internet law.
Andrew Bolson / 0 Comments
/
In December 2012, I published an article in the New Jersey Law Journal entitled "Death in the Digital Age: An exploration of the issues that arise when disposing of a decedent's online materials."  The article examined the problems that occur in administrating a twenty-first century estate.  For example, can personal emails be accessed by an estate's executor or administrator?  In a major step in bringing clarity to questions involving the administration of digital assets, Delaware recently passed the Fiduciary Access to Digital Assets and Digital Accounts Act, a law providing additional control and authority to estate fiduciaries.  The synopsis of the legislation states in part as follows:
Recognizing that an increasing percentage of people's lives are being conducted online and that this has posed challenges after a person dies or becomes incapacitated, this Act specifically authorizes fiduciaries to access and control the digital assets and digital accounts of an incapacitated person, principal under a personal power of attorney, decedents or settlers, and beneficiaries of trusts.
The law was based on the "Uniform Fiduciary Access to Digital Assets Act," which had been drafted by the Uniform Law Commission.  While Delaware was the first state to pass the Uniform Act, other states, including New Jersey, has considered legislation affecting the administration of an estate's digital assets.  New Jersey's legislation provides that
The executor or administrator of an estate shall have the power where otherwise authorized, to take control of, conduct, continue or terminate any accounts of a deceased person or any social networking website, any microblogging or short message service website or any e-mail service websites.
New Jersey's bill was introduced in the Legislature on May 15, 2014 as has been referred to the Judiciary Committee.
The movement to empower estate fiduciaries to control digital assets is not without controversy.  Concerns remain that such laws conflict with the privacy of the decedents and with other laws, such as the Electronic Communications Privacy Act which prevents unauthorized disclosure of electronic communications.  Despite these issues, it appears that laws, empowering estate fiduciaries to gain access and control over an estate's digital assets, are gaining traction.  In the future, as digital assets become increasingly important, the wall separating digital property from personal and real property will vanish and estate fiduciaries will likely have full control over a decedent's digital assets.
About the author: Andrew P. Bolson, Esq. is an attorney with Meyerson, Fox, Mancinelli & Conte, P.A. in Montvale, New Jersey. Andrew's practice focuses on commercial and estate litigation, business law, real estate law, estate planning and privacy and Internet law.