Matthew Nicodemo / 0 Comments
/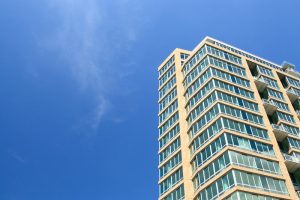 So you're looking to buy a home and you've come across a place you really like, but it's a condo. Does this matter? And what should you know? A condominium, or condo, is a building (or complex of buildings) containing a number of individually owned apartments (or units). In New Jersey, condominiums are governed by the state law contained in N.J.S.A. § 46:8B-1 et seq., which is known as the "Condominium Act." When you purchase a condo, you are purchasing that unit and also a partial ownership in common elements, or common property, of the condominium building. For example, these common elements may include sidewalks, parking lots, entrance lobbies, pools, and exercise rooms. This partial ownership of the common elements is one of the biggest differences between purchasing a traditional home versus a condominium.
When purchasing a condo, you need to pay special attention to not only the sales contract language but also the condominium's organizational documents. Of particular importance are the Master Deed and the Bylaws.[1] Through the Master Deed, each individual unit owner becomes a member of the condominium. Attached to the Master Deed are the Bylaws, which establish a "condominium association." One way of thinking of these two documents is that the Master Deed creates the "condominium" while the Bylaws detail the rules and governance for the "condominium association." This association is responsible for managing the common affairs of the unit owners in the condominium and maintenance and repair of certain common elements.
When purchasing a condo, you may need to request these documents (and others) from the seller (or the condo association) and you need to review them before making your purchase to learn about the rules governing the condo. This request and review process is important because the Master Deed or Bylaws, which may contain separate rules and regulations, may contain restrictions that are not favorable to you or your intended use of the property. Say, for example, you want to rent your condo to a long-term tenant, or to a short-term tenant, like an Airbnb guest. The condominium's Master Deed, may contain a restriction preventing these uses.   In addition, the Master Deed may have pet restrictions where a condo may permit unit owners to keep a dog or cat in their unit, but will place a "weight restriction" on such pets (e.g., no dogs over 30 pounds).  This restriction could be a deal breaker and, if you haven't reviewed the Master Deed prior to your purchase, you may not be aware of the restriction until it's too late.
Finally, and perhaps most important to note, the condo board is responsible for collecting association fees. These association fees are assessed monthly on the owners of condominiums to cover certain costs. These fees can be minimal or extend into thousands of dollars. You must take the monthly association fee into account when determining your purchasing power.
Summary
In summary, buying a condo is different than purchasing a traditional home and requires additional considerations and due diligence so that you can make an informed purchase decision. Before purchasing a condo, it is important to request and review the condominium's organizational documents, including the Master Deed, Bylaws, and rules and regulations, and make certain inquiries into the condominium association's financial health and operations by, for example, asking:
How much are the monthly condominium association fees?
What purposes are the fees used for (e.g., amenities)?
Does the association expect added assessments or the fees to increase for any reason?
What are the current reserves of the association?
What insurance does the condominium carry?
Matt is an associate attorney in our Montvale, New Jersey office and can be reached at 201-802-9202 or mnicodemo@mfmclaw.com regarding your condominium or community association questions.
[1] See N.J.S.A. § 46:8B-8; see also N.J.S.A. § 46:8B-3.
John A. Conte, Jr. / 0 Comments
/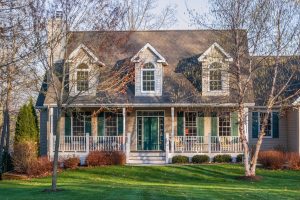 Quiet Title Actions arise when ownership of a piece of property is in question.  It usually occurs from a mistake in a survey description.  Prior to the Twentieth Century, Deeds were typically handwritten and the property was described in what was called a "chain and link" description.  The property would be described as such: ". . . along the property line of Joe Smith to the large rock, through the middle of the stream that borders the property owned by Bob Jones to the large oak tree at the property owned by John Doe and along the split rail fence to Main Street . . .".
The advent of modern surveying equipment in the early to mid-Twentieth Century allowed surveyors to more precisely measure the three-dimension position of points and the distances of angles between them.  As a result, in almost every property sale, the survey is accurate and the property properly described.
However, issues can arise when there is an "overlap" or a "gore".  An overlap is when each adjourning owner believes that their property ends in a particular place but the descriptions on their deeds show that the property ends elsewhere, typically, on the neighboring property.  A gore arises when there is a strip of property which is not described and therefore is never adequately conveyed leaving that strip of property in "no man's land".  When these circumstances exist, an action can be brought in the Superior Court to "Quiet Title".  The property owner asks that the Court issue an order determining the proper boundaries of the property.  Often these proceedings are of an administrative nature, but sometimes they are contested.  Without the Quiet Title Action and the judgment of the Court, the property will forever remain in limbo.
An important protection against title issues is title insurance, which protects buyers from survey errors and preexisting judgments, liens and encumbrances on your property. Title insurance companies have a financial incentive to make sure the description of a property is accurate and all preexisting liens or judgments are addressed prior to purchase.
If you have a title issue affecting your property, we can help. Contact one of our real estate attorneys today for more information.
Andrew Bolson / 0 Comments
/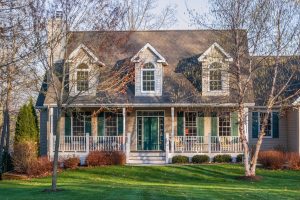 In a previous blog post, I wrote about 10 things to consider when buying residential real estate in New Jersey. For this post, I examine what to consider when selling residential real estate. Both buying and selling residential real estate can be a stressful process. However, by having an understanding of the process, at least Sellers will be familiar with what to expect. Here are 10 things to consider when selling residential real estate in New Jersey:Read More
John A. Conte, Jr. / 0 Comments
/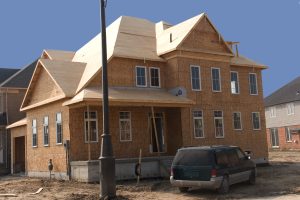 In New Jersey, before you think of putting an addition onto your house, installing a fence along your property line, or installing a shed or pool in your backyard, it is critical for you to check with your town to determine whether a variance will be required. A variance is an allowance by the town's Zoning Board of Adjustment to effectively do something on your property that by law, you are not permitted to do. For example, a town may have a requirement that a building cannot be within 20 feet of the side of its property line. Therefore, if you plan on building a structure or making an addition that will be 15 feet from the side of the property line, you will need a side yard setback variance. In addition to side yard setback requirements, towns often have rules on the allowable heights of structures, the number of sheds or other "accessory" structures allowed on a given property and the percentage of the property that can be covered by buildings or other structures. When a variance is sought in order to exceed what is allowed by the town, it is known as a Bulk Variance. There are several types of Bulk Variances and they include:
FRONT YARD SETBACK
REAR YARD SETBACK
SIDE YARD SETBACK
BUILDING COVERAGE
IMPROVED LOT COVERAGE
MAXIMUM BUILDING HEIGHT
It is important that you discuss variances with your architect or contractor at the onset of designing your new construction or addition. Many times architects can work within the town's property requirements, thereby eliminating the need for a variance and the associated fees that come with the variance.
Every Municipality in the State of New Jersey has a Zoning Board of Adjustment except for those who have a combined Land Use Board for both Planning and Zoning. Planning Board's are typically for development applications and subdivisions. For variance applications before a Zoning Board or a combined Land Use Board, property owners will need to notify any property owners within 200 feet of your Property. The notice requirement allows neighbors to appear at the hearing to either speak in favor or against the variance application. Once the Application is deemed complete by the Land Use Official, the matter will be set down for a hearing. At the hearing it will be necessary for either you or your attorney to address the Board to convince them why obtaining a variance, or varying from the requirements of the Borough Ordinance, does not violate the Borough Ordinance and complies with the requirements of the Land Use Code. If the variance is approved, you will be permitted to erect the structure that was proposed. However, if denied, you will forever be prevented from constructing the proposed structure.
It is often necessary to meet with an attorney and possibly an architect, professional planner or professional engineer before submitting a variance application to a Zoning Board. Meyerson, Fox, Mancinelli & Conte, P.A.'s land use department regularly assists homeowners with variance applications before Zoning Boards of Adjustment throughout Bergen County. If you are considering construction on your property and have questions about the variance process, contact one of our land use attorneys today.
About the author: John A. Conte, Jr. is a Partner with Meyerson, Fox, Mancinelli & Conte, P.A. in Montvale, New Jersey.  Mr. Conte concentrates his practice in business law, commercial litigation, real estate and land use law and estate planning. 
John A. Conte, Jr. / 0 Comments
/
On October 3, 2015, new regulations affecting the residential mortgage process became effective.  The new regulations issued by the Consumer Financial Protection Bureau ("CFPB") are intended to combine the disclosures that consumers receive under the Truth in Lending Act ("TILA") and the Real Estate Settlement Procedures Act ("RESPA") to make the disclosures easier to understand.  What do these new regulations mean for you?  Most notably, the new regulations mean that you will be receiving new disclosures during the real estate closing process.  Here is a brief overview of the new documents.
First, three days after submitting a loan application for a residential home loan, you will receive a document called a "Loan Estimate."  The Loan Estimate replaces what was previously known as the Good Faith Estimate and the initial Truth-in-Lending disclosure.  Substantively, the Loan Estimate is intended to provide consumers clear information about the terms of the loan and the closing costs.  The goal of the Loan Estimate is to give consumers the ability to understand the terms of their loan at the application stage and to give consumers the option to shop around.
Second, three days prior to the real estate closing, buyers will receive a Closing Disclosure.  This document combines what had previously known as the HUD-1 and the final Truth-in-Lending Disclosure.  The Closing Disclosure is intended to make the costs of the transactions more transparent to the buyers so they can be better informed at the closing table.
In addition to the new documents, parties to a real estate transaction will likely hear some new terminology.  Under the new regulations, the real estate closing is now known as "consummation," real estate purchasers are known as "consumers," and mortgage lenders are known as "creditors." While the terms may have changed, the procedure of buying real estate in New Jersey remains largely the same.
The real estate attorneys and paralegals at Meyerson, Fox, Mancinelli Conte & Bern, P.A. are fully educated about the updated CFPB Regulations and are ready to assist you with your real estate transaction.
About the author: John A. Conte, Jr. is a Partner with Meyerson, Fox, Mancinelli & Conte, P.A. in Montvale, New Jersey.  Mr. Conte concentrates his practice in business law, commercial litigation, real estate and land use law and estate planning. 
Andrew Bolson / 0 Comments
/
Purchasing a home is one of the most significant decisions a person or family can make.  The process begins with deciding on where to buy and which house to purchase and ends with the closing at an attorney's office.  The home buying experience can be a stressful and nerve-racking process.  To ensure that you are well informed with the process, here are 10 things to keep in mind.
Be Prepared. Preparation begins with obtaining a pre-approval letter from a bank or mortgage company that indicates how much of a mortgage you will likely be able to obtain.  A pre-approval letter should not be confused with obtaining a mortgage commitment and a letter does not guarantee that a mortgage for the stated amount will ultimately be received.  However, since a pre-approval letter will give you an idea of how much of a mortgage you will ultimately be granted, it all also gives you an idea of how much money you can spend on a house.  You should keep in mind that a pre-approval letter is not a contract and you are not bound to obtain a mortgage from the same bank or mortgage broker from which you obtained the pre-approval letter.
Do not overlook the importance of a Realtor.  Realtors play a key role in the house buying process and their value should not be overlooked.  Realtors guide buyers to communities and to homes that fit a buyer's needs and personalities.  They are also invaluable sources of knowledge and are able to tell buyers about the local school systems and towns with high property taxes, for example.  When a home is found, it is the realtor who helps the buyers with determining the amount of the offer and ultimately conducts the negotiation with the sellers.  Once an offer is accepted, your realtor continues to work with you throughout the home inspection process and with any issues that come up until closing.  Since the realtor plays such an important role in the home buying process, buyers must feel comfortable with their realtor and have a relationship built on trust.  Obtaining a referral is one of the best ways to find your realtor.  If a referral cannot be found, check out websites, print advertisements or open houses.  Before selecting a Realtor to work with, interview them and make sure you feel comfortable with the relationship.
Finding Your Attorney. In order to buy residential real estate in New Jersey, you are going to need an attorney.  Finding an attorney is similar to finding a realtor.  Ask your realtor for a recommendation, ask friends and look on the Internet.   Attorneys are critical for revising the contract to ensure you are legally protected, to ensure that contract deadlines are being satisfied, to conduct inspection credit negotiation and to prepare all of the closing documents.
Attorney Review. Once an offer on a home is made and accepted, the attorney-review process begins.  Attorney review is a period during which buyers and sellers have an opportunity to terminate the contract.  The thought behind the attorney-review period is that buying a home is such a big decision that each party should be given a few days to reconsider.  Within the attorney-review period, the buyer's attorney will typically reach out to the seller's attorney with an attorney-review letter.  The letter may change some of the terms of the "standard" real estate contract.  After negotiating the final terms of any rider or addendum, the parties are bound by the terms of the contract, rider or addendum and attorney-review is complete.  Please note if neither party acts within 3 business days after signing, the parties are bound to the contract as signed.  Attorney-review can also be shortened or extended by consent of both parties.
Obtaining a Mortgage. After attorney-review is concluded, it is time to think about obtaining the mortgage needed to purchase your future home.  Maybe you already have a mortgage broker or want to utilize a local bank to obtain the mortgage.  Otherwise, there are several websites where mortgage rates can be shopped around and you are able to select the best quote.  In order to obtain a mortgage from any bank or broker, you are going to need to submit information about your financial history.  To expedite the process, even before applying for a mortgage, it is a good idea to start collecting your tax returns for the past 3 years, W-2s for the past few years and recent pay statements.  The more information you have ready to go, the quicker and easier the mortgage process will be.
Deadlines are Important. Every real estate contract contains deadlines for things such as making deposit payments, for getting the property inspected and for obtaining your mortgage.  These deadlines are important because once they expire, the contract can be considered breached, thus allowing the Seller an out if they want to terminate the contract, or binding the contract as written.
Inspection. Every real estate contract in New Jersey is sold "as is."  What that means is that the property, in its present condition, should be factored into the sale's price.  Accordingly, if you a buying a fixer-upper, the property should be priced accordingly.  That being said, New Jersey real estate contracts allow buyers to have a licensed inspector go through the property to notify the buyers of any areas of concern that could not have been known prior to making an offer.  For example, if the house requires a new roof or has structural damage that will require significant investment, the buyer may want to reconsider making the purchase.  The inspection contingency allows a buyer to request a seller to make repairs to the property or obtain a credit in lieu of making a repair.  The seller may comply with the request or say no.  If the Buyer is not satisfied with the Seller's response, the Buyer may opt-out of the contract.
Private Mortgage Insurance ("PMI"). In the event you do not have 20% (as in some cases 25%) of the contract price to put down at closing, you can still purchase a home.  However, most lenders will require that you obtain insurance until you achieve the percentage threshold.  Called PMI, the insurance allows those who may not have significant discretionary savings to purchase homes they could not otherwise afford.  The cost of the PMI is simply added to your monthly mortgage statement.  It is important to determine this added cost in advance to prepare your budget accordingly.
Buyers' Costs. In addition to the purchase price of the home you are buying, there are additional costs associated with purchasing a home.  A few of the costs include paying for an inspector, title insurance, recording fees and attorney fees.  The one significant cost that Buyers do not incur is paying for realtors, which is a Seller's expense.  Nevertheless, in preparation for purchasing a home, Buyers must be cognizant of all the additional costs and include them into their budget.  The good faith estimate from a lender generally sets forth these costs.
The Closing. You can expect that the real estate closing will take approximately 1 ½ to 2 hours.  The first half of the closing will involve signing the mortgage documents.  These documents are provided by the bank and differ slightly between each bank and mortgage broker.  Some banks require many documents to be signed and others somewhat less.  However, for all banks and brokers, the key documents are the Promissory Note, which is the document which says you promise to repay the loan, and the Mortgage, the document empowering the Bank to repossess the property if you do not pay.  After the mortgage closing is complete, the Seller's attorney will arrive to complete the transaction.  Once the Deed is handed over and the keys are exchanged, you will be officially a homeowner.
The home buying process can be fraught with stress.  However, if you are prepared and know what to expect, the stress associated with the process can be reduced.   Hopefully these 10 things to keep in mind for buying real estate in New Jersey answered some of your questions regarding the home buying experience or gave you some insights you did not otherwise know.  If you have any additional questions or want to speak with an attorney about buying or selling a home in Bergen County or Passaic County, New Jersey, contact one of our real estate attorneys.
About the author: Andrew P. Bolson, Esq. is an attorney with Meyerson, Fox, Mancinelli & Conte, P.A. in Montvale, New Jersey. Andrew's practice focuses on commercial and estate litigation, business law, real estate law, estate planning and privacy and Internet law.